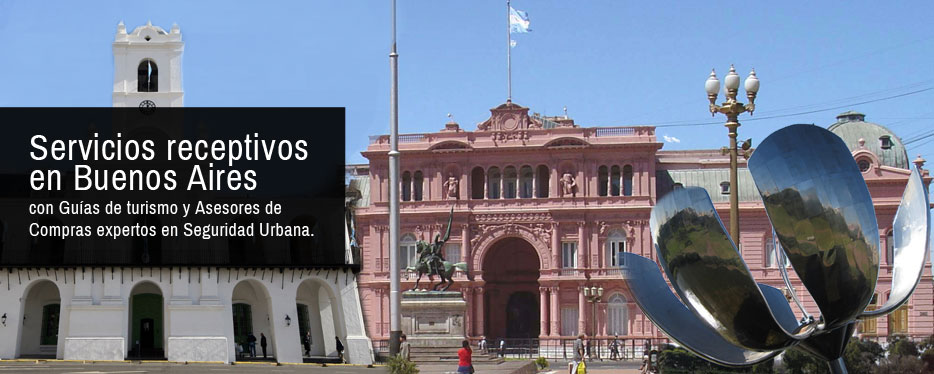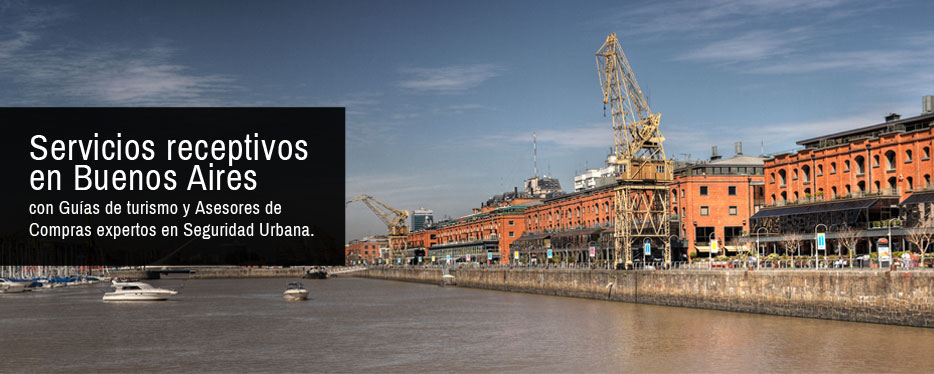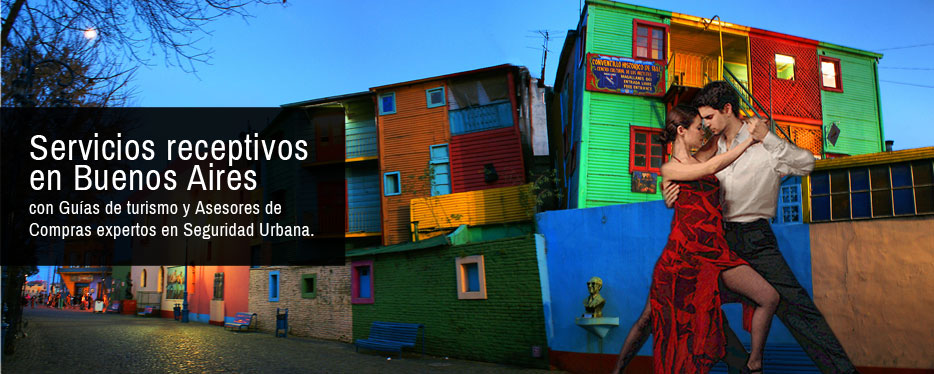 Buenos Aires Tour Incoming Services
Tourism in Buenos Aires
Exclusive tours and activity guide in Buenos Aires
Coming to Buenos Aires City on a pleasure or a business trip? Enjoy the staying and have a marvelous time in the most cultural and cosmopolitan Latin-American City, the Tango?s and Francisco Pope\\'s City. We offer exclusive security tourist receptive services since 2002.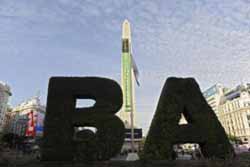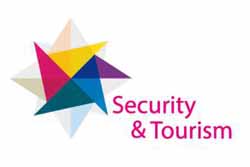 Our wide range of services includes: private transfers at airports, bus stations and port, rent a car, tours, activities, excursions, tango shows, guided visits, discount packages. We offer all this services with our distinctive characteristic, our exclusive security prevention knowhow so your visit to Buenos Aires is totally enjoyable and plenty of excellent moments. All the services you need for an unforgettable visit just in one place.
KEEP THIS WEB PAGE FOR YOUR NEXT VISIT OR TO SUGGEST IT TO A FRIEND
The fully or partial reproduction of this web page is prohibited Author Rights, Law 11.723. Copyright 2005/2022.
 PLEASE, SELECT YOUR TOUR: